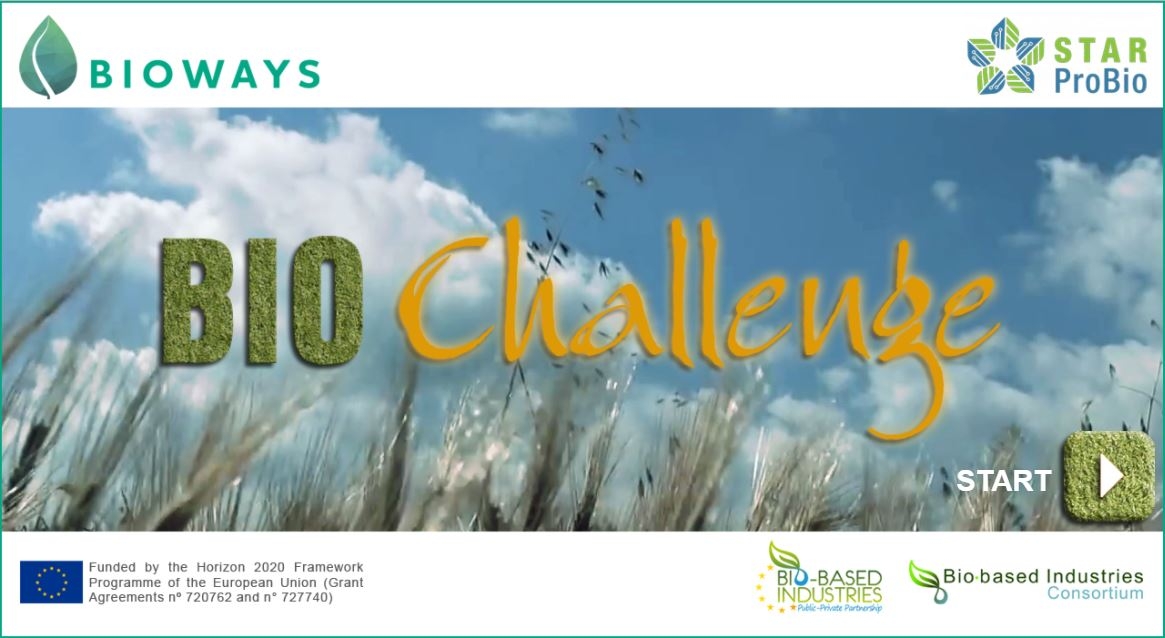 Your knowledge in bioeconomy to the test! - The BIOCHALLENGE Quiz
BIOWAYS is pleased to announce the release of its second game BIOCHALLENGE.
An exciting game-quiz that will put your knowledge in bioeconomy to the test!
The player will have to respond to several questions before the time runs out.
Remember, you need to be fast!
This quiz was developed in collaboration with STAR-ProBio project, who has provided the content and BIOWAYS has designed and developed the game.
The game-quiz is available in English, Italian, Slovak and Greek. Soon it will be also in Portuguese and Spanish.
Access to BIOCHALLENGE Game-Quiz HERE.
Can't wait to see your results, share them on Facebook @BIOWAYS.
If you also want to give a go to the other game developed by BIOWAYS in collaboration with BioSTEP project, check out the BIO…WHAT? game HERE.