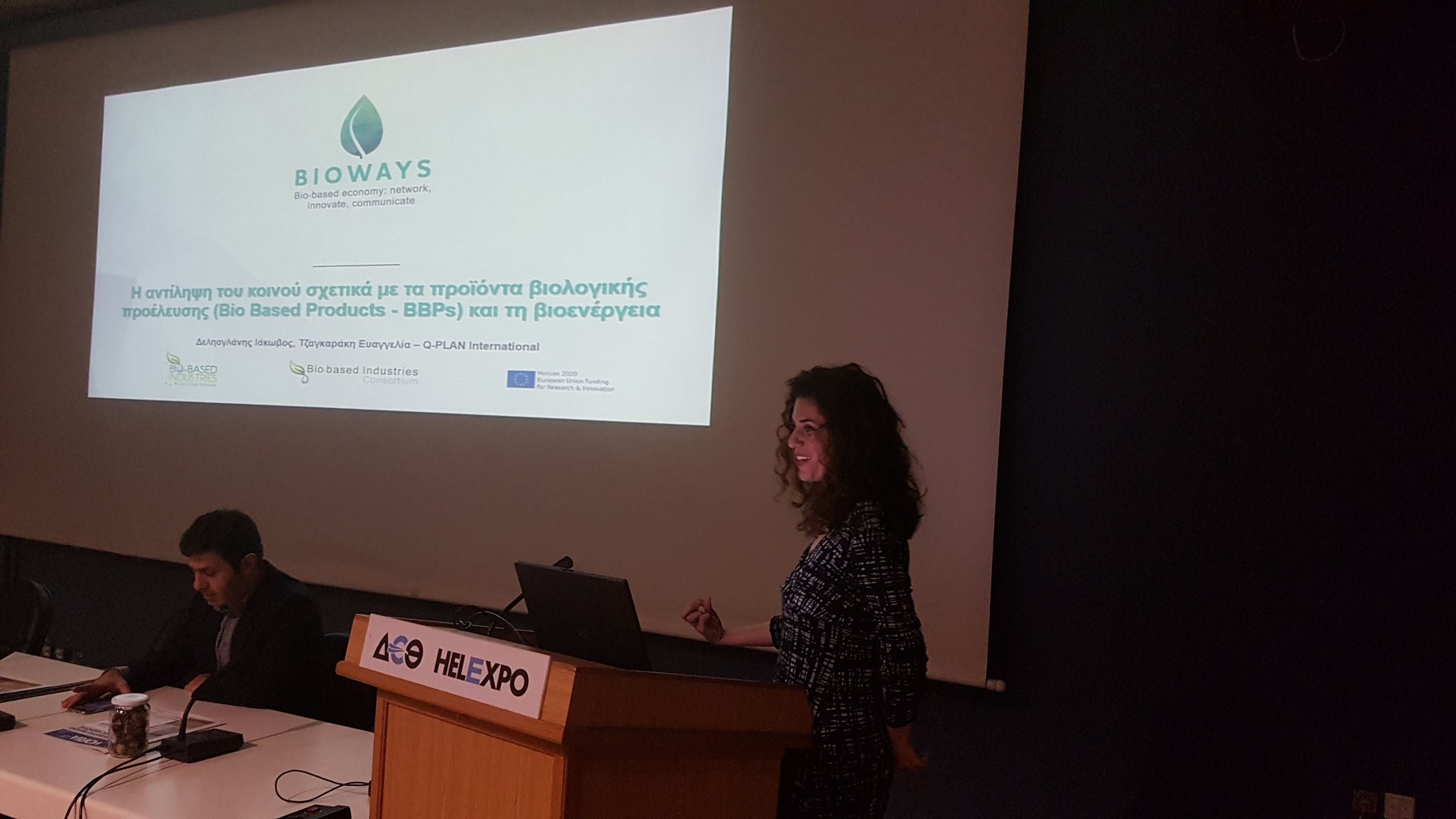 BIOWAYS was present in AGROTICA 2018
Q-PLAN (BIOWAYS partner) participated as a speaker at the workshop "Biomass and the agricultural sector", organised on 2 February 2018 by CRES (Centre of Renewable Energy Sources) as a side event of the 27th International Fair for Agricultural Machinery, Equipment and Supplies" AGROTICA 2018, in Thessaloniki, Greece.
Speakers had the chance to make a detailed presentation of the BIOWAYS large pan-european survey findings that ran in spring 2017 on the public perception of bio-based products and of the several project tools to increase consumer engagement in bioeconomy.
Panel discussions that followed the presentation revealed once more the general public interest on the potential of bio-based products and their impact in everyday lives.
AGROTICA is the largest trade fair of the agricultural sector in the Balkans and SE Europe, open to the public, with more than 120.000 visitors from the domestic market and 30 other countries.