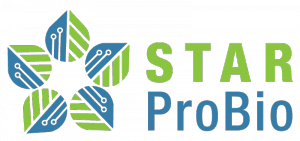 STAR-ProBio
STAR-ProBio supports the European Commission in the full implementation of European policy initiatives, including the Lead Market Initiative in bio-based products, the industrial policy and the European Bio-economy Strategy.
STAR-ProBio does so by developing sustainability assessment tools for bio-based products, and by developing credible cases for bio-based products with the highest actual market penetration and highest potential for the future markets.
STAR-ProBio integrates scientific and engineering approaches with social sciences and humanities-based approaches to formulate guidelines for a common framework promoting the development of regulations and standards supporting the adoption of business innovation models in the bio-based products sector.
The aim of STAR-ProBio is to cover gaps in the existing framework for sustainability assessment of bio-based products, and improve consumer acceptance for bio-based products by identifying the critical sustainability issues in their value chains.
Website