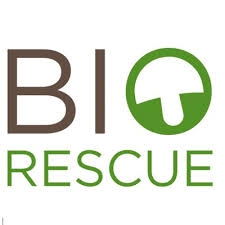 BIORESCUE
Europe's mushroom industry generates approximately five million tonnes of spent mushroom substrate (SMS). This is the extraneous substrate and mushroom mycelium that is left behind after harvesting the mushrooms. Storing and disposing of this SMS has become a significant economic and logistical problem. Disposing of it can cost up to €50 per tonne, creating a bill of up to €250 million for the mushroom industry each year.
BIOrescue aims to demonstrate and develop the concept of an integrated bio-production process based on the cascading use of SMS supplemented with wheat straw (WS) and other underutilised lignocellulosic feedstocks. When applied within a conventional mushroom production farm, this will turn it into an efficient and sustainable bio-refinery.
BIOrescue will turn the economic and logistical problem of waste SMS into biochemical materials that can be used as replacements to those derived from fossil resources.
The project is one of the relevant initiatives supporting the development and uptake of bio-based products at European and regional level identified by BIOWAYS. They have collaborated with BIOWAYS by providing valuable insights into their work and meaningful evidence and information regarding a series of areas such as their expected outputs and market uptake, the legislation and policy framework that affects them, the user's perspective on their outputs and the impact, visibility and exploitation potential of their project/outputs.
Website