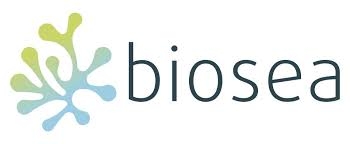 BIOSEA
EU society needs new sustainable bio-based feedstocks to meet population growth and reduce dependence on fossil fuels for raw materials; almost 70 percent of the EU's protein needs are imported. Aquatic feedstock offers a potential solution, however its total production volume and market size are still relatively small.
In addition, the algae feedstock market still relies on immature technologies for production and technologies not specifically designed for the purpose. The BIOSEA project aims to validate and scale up an entire production process of ingredients from the lipid, protein, carbohydrates and minority compounds fractions of four algae, including upstream and downstream steps.
The BIOSEA process will be effective and environmentally friendly and the compounds will be obtained at low cost, leading to the future industrialisation of the process.
The project is one of the relevant initiatives supporting the development and uptake of bio-based products at European and regional level identified by BIOWAYS. They have collaborated with BIOWAYS by providing valuable insights into their work and meaningful evidence and information regarding a series of areas such as their expected outputs and market uptake, the legislation and policy framework that affects them, the user's perspective on their outputs and the impact, visibility and exploitation potential of their project/outputs.
Website