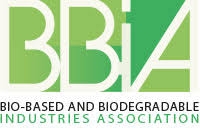 BBIA
The Bio-Based and Biodegradable Industries Association's mission is to unite those working in the UK's biodegradable and bio-based industries and to develop partnerships with those who share our vision: to put the bioeconomy agenda at the centre of the political debate on sustainability and economic growth in the UK.
To open up opportunities and standards in the emerging green economy market, BBIA will work with companies and organisations involved in the production of bio-based and biodegradable chemicals and polymers for the benefit of the environment.
The project is one of the relevant initiatives supporting the development and uptake of bio-based products at European and regional level identified by BIOWAYS. They have collaborated with BIOWAYS by providing valuable insights into their work and meaningful evidence and information regarding a series of areas such as their expected outputs and market uptake, the legislation and policy framework that affects them, the user's perspective on their outputs and the impact, visibility and exploitation potential of their project/outputs.
Website