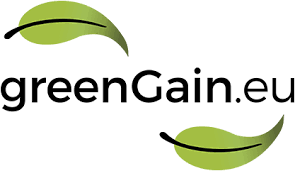 greenGain
Project greenGain is looking for solutions to increase energy utilisation of biomass feedstock coming from landscape conservation and maintenance work carried out in the public interest. The main target groups are regional and local players, who are responsible for maintenance and conservation work and for the biomass residue management in their regions. Moreover, the focus will be on service providers – including farmers and forest owners, their associations, NGOs and energy providers and consumers.
Within the greenGain project, the consortium will:
- analyze the potential and occurrence of biomass from landscape conservation and maintenance work;
- examine the whole utilization pathways of the feedstock, including harvesting, transport, processing and energy conversion to bioenergy;
- assess the economic, environmental, social and legal aspects of its use;
- identify possible limitations and barriers to the energy use of this feedstock and provide resultant recommendations to a wide range of stakeholders in the EU;
- cooperate with seven regions in four European countries: Spain (Matarraña and Bajo Aragón), Italy (Trasimeno area), Germany (Friesland and Rotenburg (Wümme)) and the Czech Republic (Kněžice and the Týn nad Vltavou region).
- foster the exchange of information, good practices and expertise, and connect experts;
- help implement actions and measures to establish new value chains;
The project is one of the relevant initiatives supporting the development and uptake of bio-based products at European and regional level identified by BIOWAYS. They have collaborated with BIOWAYS by providing valuable insights into their work and meaningful evidence and information regarding a series of areas such as their expected outputs and market uptake, the legislation and policy framework that affects them, the user's perspective on their outputs and the impact, visibility and exploitation potential of their project/outputs.
Website